This article is to document a major milestone for the p-DRP-0057 project.
It is time to move our design from breadboard to circuit board.
The concept of p-DRP-0057 project is to allow telemetry of various sensors as well as remote control signals captured. For those who missed previous article, please check here.
We identified the recipient of project prototype would be a Tamiya TGX TRF (Item #44015), A 1:8 nitro engine RC car model. We will go thru the technical details here:
1:8 on-road , shaft drive, 4WD assembly kit
Fully independent double wishbone suspension
Wheelbase: 300mm
Gear Ratio: 8.1:1
15cc Nitro glow engine
Radio modification
The model is more than 15 years old but it is well kept, all components are in perfect condition. Futaba FM radio with 3 channel micro receiver will undergo a small modification to allow FM RC channel signal capture.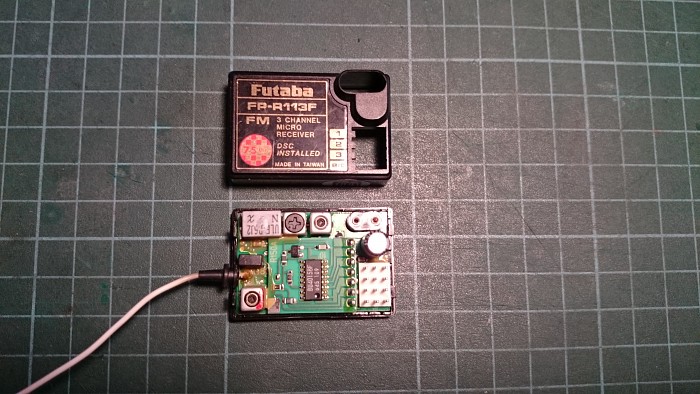 We are looking for the signals from channel #1 and #2. Above picture shows we opened up the Futaba FP-R113F receiver, right in the middle we have IC BU4015BF (Static Shift Register), tracing the signal lines we see channel #1 is coming from PIN 5 (Q0A) and channel #2 is from PIN 4 (Q1A).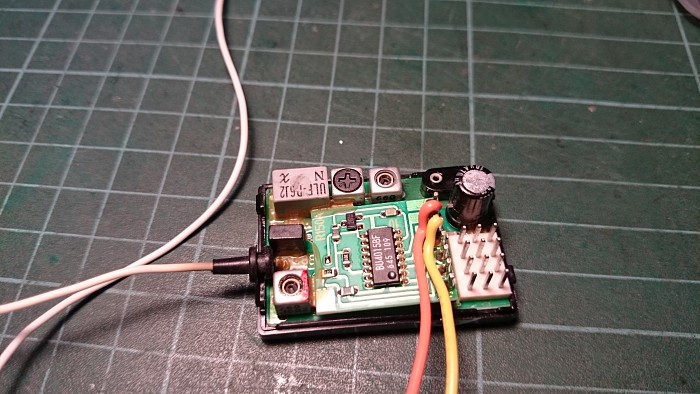 We solder two signal cables from these pins and putting the case back.
Electronics enclosure
The vehicle has ample room to host our prototype electronics and we got a great tiny plastic sandwich box to enclose all electronics components.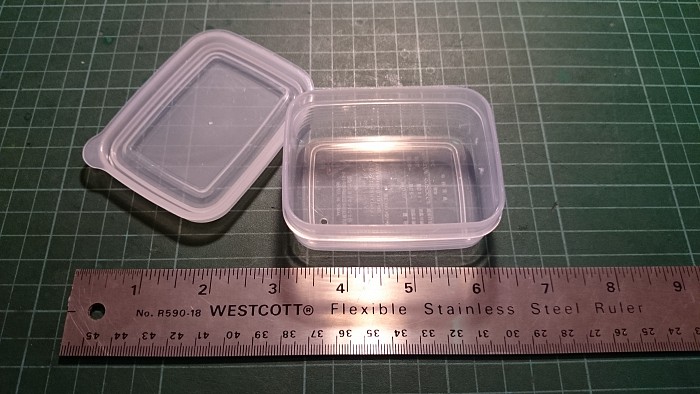 Electronics Layout
Special thoughts have been put into getting our electronics layout properly arranged.
From RX battery (not shown) to power ON/OFF switch
RX battery will supply power to the power module, (Voltage and Current sensor, along with 5V and 3.3V regulation)
Power module will feed power to process module powering Micro-controller, various sensors and Xbee network module (not shown)
These PCBs will mounted inside the plastic sandwich box
Box will mounted on the upper deck of the model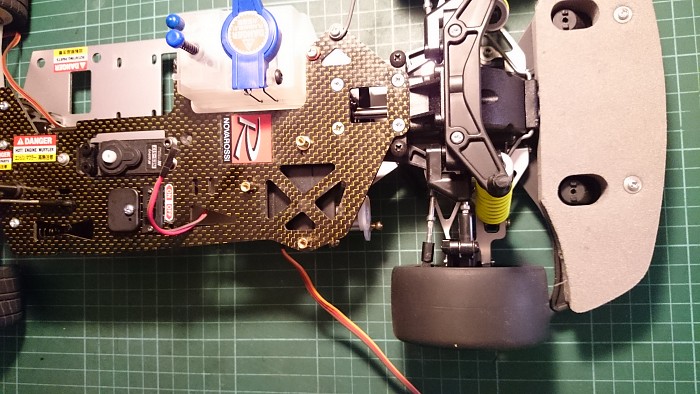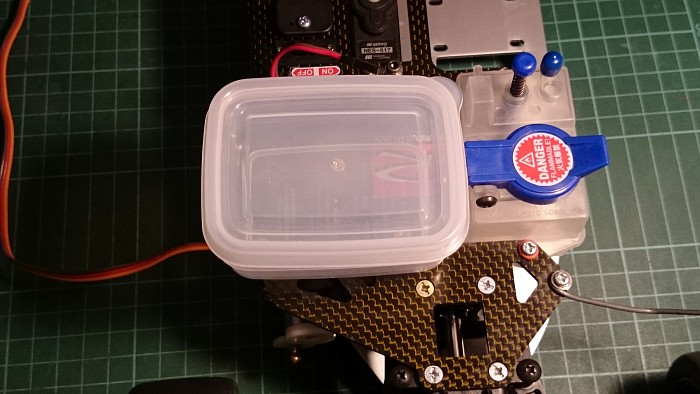 To view the entire photo album, go to our photo journal page
http://www.binarytaskforce.com/photocontact-album-27
Later, Team BTF