Mini Milling and standard drill chuck
The bench top milling machine we used in R&D is a Harbor Freight Two-Speed Variable Bench Mill/Drill Machine, purchased many years ago and went through many customization throughout the years of usage.
The machine originally came with a JT33 chuck on R8. The JT33 is an excellent general purpose drill chuck but recently some requirements prompted us to look further into smaller chucks for micro drilling.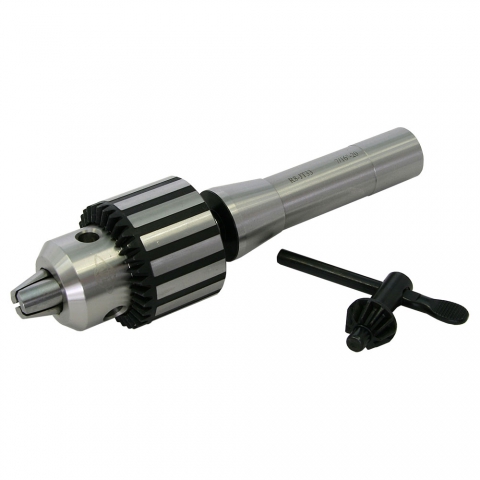 A quick glance from our drill bit dispenser, we decided all bits less than 3.5mm should now be using a smaller chuck for accuracy and sensitivity.
Chuck Selection
We will be looking into different chucks made by various manufacturers. Using Jacob as standard research source, we identified their 'Medium duty' professional keyed drill chucks (Model 0) is best suit for our requirements.
Minimum 0.0135 (0mm) to Maximum 0.156 (4mm)
Mount 0JT
K0 key
Models from various manufacturers
ACCU-FEED DRILL ADAPTER
While research our chucks we also came across this drill adapter. With 0JT taper on one end, our chuck can be easily mounted and 1/2″ shaft can be also mounted on an 1/2″ R8 for immediate operations.
We will soon be finishing our search and ready for purchase, til then we will update this page for product review and information. That's all for now.
Team BTF